Twelve years ago, in my late twenties, I made a career change when I took a leap of faith and pursued dentistry. I had no idea at the time that it would lead me to a pediatric specialty.
I believe that one of the reasons that I discovered pediatric dentistry to begin with, is that I was a father before I became a dentist. My own experiences as a father with young children helped me develop effective methods communicating with kids. Those experiences with my own children have helped me become a genuine and trustworthy caregiver.
It has become all too commonplace for there to be a negative connotation when kids think about going to the dentist. It is my hope that kids learn to trust me, so that I can show them that a dental visit doesn't have to be stressful.
While the procedural work with my hands is professionally satisfying, helping an anxious patient overcome their worries and become comfortable in the chair is my main objective. This takes a lot of time, patience, and creativity: I need to adapt to each child's personality and learn how best to connect with them.
I love working with kids because they are resilient and energetic. They also tend to remember everything, so if I can give them a positive experience, they tend to take it with them, forever. When parents tell me that their children are excited to come see us, it is truly special.
~ Dr. Christopher Parker
Education
Prior to becoming a board-certified pediatric dentist, Dr. Parker completed his:
Residency and certificate in pediatric dentistry – The Dental College of Georgia, 2018
Doctorate of Dental Surgery – The University of North Carolina at Chapel Hill, 2016
Bachelor of Arts in economics – The University of The South-Sewanee, Tennessee, 2003
Professional Affiliations and Continuing Education
Dr. Parker is a Diplomate of the American Board of Pediatric Dentistry and a member of the:
American Academy of Pediatric Dentistry
College of Diplomates of the American Board of Pediatric Dentistry
Southeastern Society of Pediatric Dentistry
American Dental Association
Alabama Dental Association
Huntsville-Madison County Dental Society
Dr. Parker also serves as an adjunct clinical professor in pediatric dentistry at The Dental College of Georgia.
Beyond the Practice
Originally from Winston-Salem, North Carolina, Dr. Parker is pleased to now call Huntsville his home. His wife of more than a dozen years, Riley, is a Huntsville native, and the couple is thrilled to be raising their three children — Mary Emens, Weller, and Mac — in her hometown. The family is rounded out with Charlie, a Boxer-Bloodhound mix.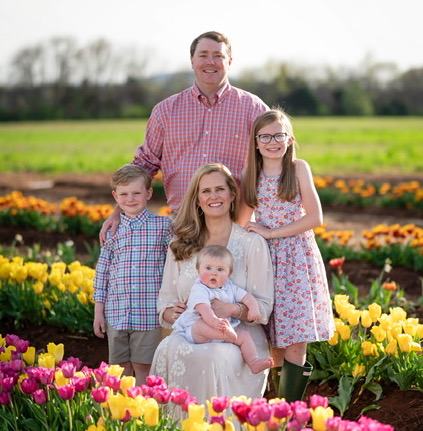 Time with family is Dr. Parker's priority when he's not in the office. He likes to be active and enjoys golf and fishing. The family loves to visit Dr. Parker's family and friends in North Carolina and tries to get there as often as possible.